It seems like only yesterday we saw Omari Hardwick's Jamie be on on top of the world playing the high-profile entrepreneur / gangster who sounded like he had everything under control. If you've missed out on the highest rated show in Starz channel history, you may want to grab that channel. Jamie continues on his tumultuous journey of fatherhood, moving past infidelity, and constant avoidance of police interference and those within his own drug-run empire. There's never a dull moment for Jamie but somehow he is able to to maintain his dashing style and supremeness (yes, thats a word).
Somebody tell James Bond to step aside & take notes. We were able to compile some helpful tips from Omari Hardwick's character and learn a thing or two about getting your hands dirty but keeping your nose clean.
1. Frequent tailor visits
A basic suit can read "stylish effort" but a well tailored one signifies "sophistication." It's no surprise Jamie was a successful nightclub owner on the series and had to show for it. Whether he was conducting a deal, legally or illegally, the man made sure his suit game was proper and his colors coordinated. From a simple three piece suit to modeling an outfit with just a vest, we learned that its important to have access to counsel on the best styles that suit you and your personal preference. Let a tailor or someone you trust take over in order to really sport that suit and address any additional mishaps.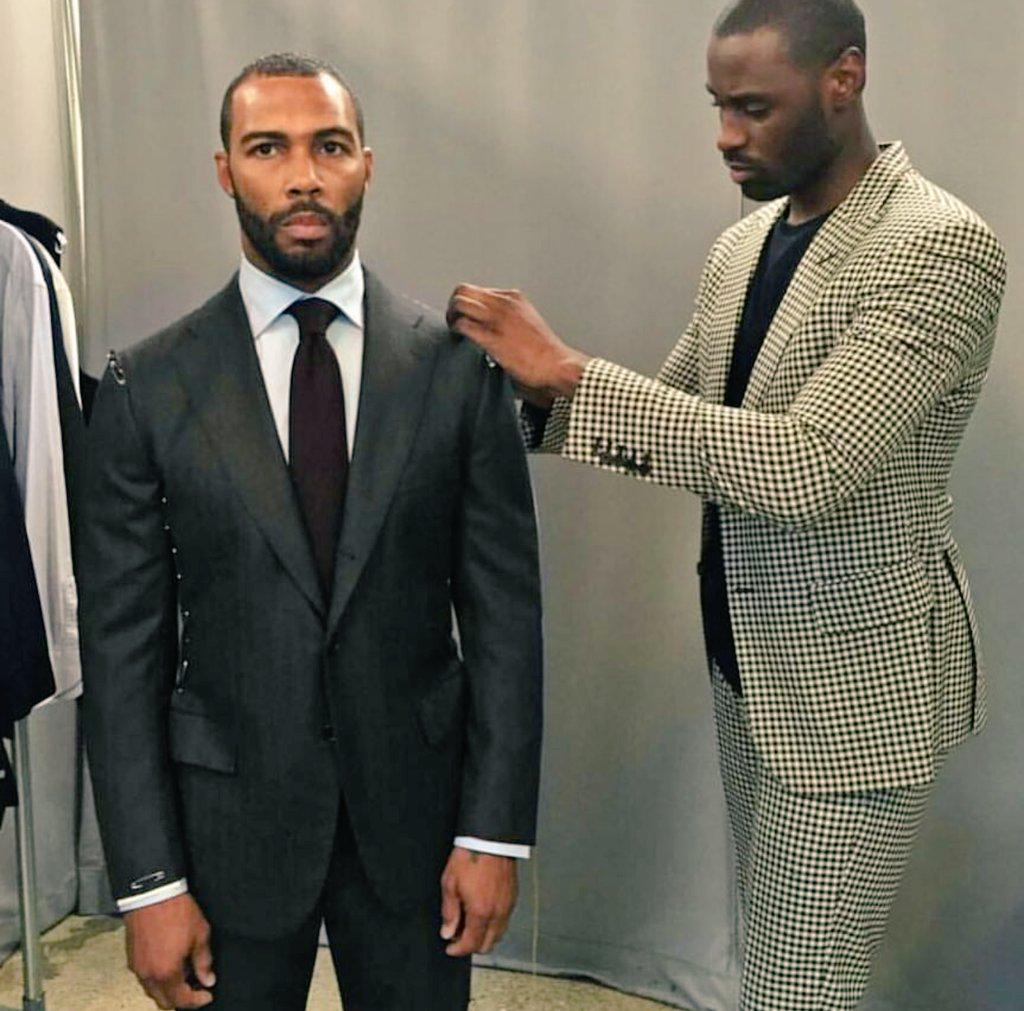 2. Show & Tell (the beard)
Throughout the series, Jamie keeps his facial hair growth to a minimum. Opposed to growing a full beard, the character lets his light shine on his other strong facial features and the goatee stands alone on its on constantly shaped. From a barber's perspective, there's a guess that a razor is including on his goatee touch ups because those that shape is super crispy. If you're one to grow facial hair, take a look in the mirror or consult your barber on the best style to grow it. From a full beard, goatee, or simple mustaches, there's a selection to choose from that can fitting smoothly with your heard shape.
3. Hitting the gym 
Club owner by day and ruthless drug kingpin by night. We see there's a never dull moment in Jamie's life but somehow makes time to hit the gym. Power's Omari Hardwick may rule his household with an iron fist but it seems as though he's also built like it too. I guess all those hours in the gym pay and led to a character who looks like he exfoliates regularly. Sweating at the gym is a release of bodily toxins and results in fresh, vibrant skin tone like Mr. Jamie St. Patrick. His physicality, either on or off the show, remains as an model of the summer bod we're still looking achieve. R.I.P. Hagen Danz ice cream!
4. Crown Royal
With a dark caesar and slight waves, Jamie's  haircut is minimal yet majestic. He keeps his crown well maintained without a single spot of frizz or loose hair propping up. He must be using that Frederick Benjamin sleek water pomade. Either way, its a reminder that an outfit isn't complete if the hair isn't in place so keep your tools handy as it relates to this current summer heatwave.
Groom Guy Tip: It's not only one to look like a boss but smell like one with 50 Cent's Power cologne. Evocative of a lush forest on a cool, crisp morning, this scent attracts the attention of everyone who walks in your path and keeps you fresh and confident all day long.
You can stay updated with the latest from Season 4 now by signing up on Starz.com.